Your Provider
for statements of work and Managed Services
As a comprehensive solutions provider for managed services and statements of work in all industries, we support you in realising your work and service packages.
Powerful Partner
With currently 10,000 employees and independent partners and 52,000 implemented tasks and projects, we are one of the largest providers of IT services and solutions in Germany. You benefit from our powerful infrastructure, comprehensive industry expertise, sound compliance know-how and our GPM Competence Class 3 certified project management methodology, which can be easily scaled to suit the size and complexity of your project.
Project platform
Are you looking for projects via statement of work or Managed IT Services? Then go to our platform.
Hays Solutions Partner
Become our partner for statements of work or service contracts. Become a Hays Solutions Partner.
Facts about Hays IT
24 locations in Germany
1.19 billion euro turnover in fiscal year 2017/2018
Successful collaboration with over 2,700 customers
Over 10,000 permanent employees and specialised partners
More than 52,000 IT projects implemented since Hays was founded
Quality-assured pool of applicants with over 170,000 experts
We offer the following contract models
STATEMENTS OF WORK
High planning reliability for costs, deadlines and results
Simplification of the complex coordination of projects
Expertise:
Software Development
App Development
System Migrations
Data Warehouse
SAP Customisation
Automated Deployment Processes
Statements of work under Scrum
Reliable planning of costs per Sprint
Flexibility in achieving project requirements
HTSG provides a complete Scrum team
The customer concentrates on the role of the product owner (requirements manager)
Expertise:
Portal Development
EDI Connections
App Development
THE MANAGED SERVICE CONTRACT
Reliable planning for costs, deadlines and service quality
Compliance with SLAs
HTSG ensures service quality and availability
Expertise:
2nd and 3rd Level Service Desk
Application support and Service Desk
On-Site Services/Field Services
IMAC/Roll-out
Network Management
Infrastructure Management
Consistency of quality regularly checked
As a member of the German Association for Project Management (GPM), we regularly have our processes reviewed and ISO certified by independent institutes such as TÜV Süd.
In April 2018, our project management methodology was certified by the GPM (German Association for Project Management) in accordance to IPMA Delta standard in Competence Class 3.
---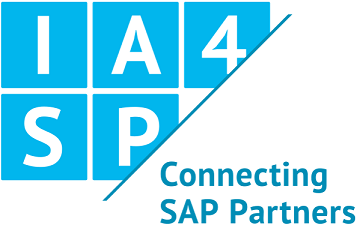 Wir sind Mitglied der International Associates for SAP Partners (IA4SP). Die IA4SP ist ein Partnerverband von rund 120 Firmen, die im SAP Ökosystem als Zulieferer und Partner agieren und gemeinsam die Ausrichtung der SAP und ihrer Produkte bewerten.
Please get in touch. We will be happy to support you in realising your plans.