My contact persons
in the field of
information technology
If you have any questions about your deployment opportunities, please feel free to get in touch with us.
Marco Rocca,
Senior Team Leader
Mannheim office
Region: All of Germany
Contact for candidates
I am a qualified management assistant for wholesale and foreign trade and joined Hays in February 2011, initially supporting the Life Sciences team with recruitment activities. After one and a half years, I started to work as a Manager of Candidate Relations in the sales unit.
One year later, I was involved in the establishment of the new division Healthcare. In the beginning of 2014, I was promoted to team leader and took over the responsibility for the Engineering Contracting team. Since February 2017, I have been the leader of the IT Contracting team; additionally, I have been managing the Finance & Accounting team for all contract types since June 2019.
If you are looking for a new professional challenge, feel free to contact me directly.
Adriana Nittel,
Senior Cooperation Manager
Mannheim office
Region: All of Germany
Contact for joint venture
"After having completed my apprenticeship to become a legal assistant, I started working at Hays in May 2002. As an assistant in the area of recruitment management, my tasks included the recruitment of IT specialists with focus on SAP.
After returning from my parental leave in 2008, I was responsible for the creation of candidate profiles.
Since July 2016, I have been working as a Senior Cooperation Manager.
If your company is interested in a cooperation or would like to present employees for exciting projects, please feel free to contact me – I look forward to hearing from you."
---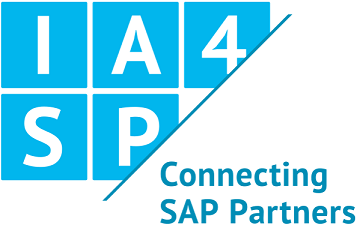 We are a member of the International Associates for SAP Partners (IA4SP).IA4SP is a partner association of approx. 120 companies acting as suppliers and partners in the SAP ecosystem and jointly evaluating the orientation of SAP and its products.