Find the right IT job and apply now online!
Are you looking to get started in IT or do you already possess years of proven IT experience and are looking for a new permanent position? Then you've come to the right place!
We will guide you through the entire application process, help you plan your career and show you how you can get off to a successful start as an IT professional.
With Hays, you have two options for finding a new permanent role in IT. You can either accept a standard permanent position arranged directly with one of our customers or you can opt to become a permanent member of the Hays team and work in a temp capacity for a member of the Hays customer base.
Arvato AG
Bayer AG
Bertelsmann SE & CO. KGaA
Commerzbank AG
DATEV AG
Deutsche Bahn AG
Deutsche Lufthansa AG
Deutsche Postbank AG
Deutsche Telekom AG
E-Plus Mobilfunk GmbH & Co.KG
Ericson GmbH
HARMAN / Becker Automotive Systems GmbH
Infracor GmbH
Flughafen München GmbH
Fresenius SE
IBM Deutschland GmbH
Kabel Deutschland Holding AG
REWE Deutschland GmbH
Siemens AG
MAN SE
Microsoft Deutschland GmbH
Vattenfall AG
Analysis of your professional qualifications and application documents
Informal, introductory meeting by phone or in person
Comparison of your goals and qualifications with positions currently available with our customers
Interesting openings presented to you by our trained advisors
Delivery of your documentation to customers (with your approval)
Personal interview directly with the customer
Coordination of all relevant framework conditions with Hays
Direct employment with the customer or as a member of the Hays team working as temp support at customer sites
Video - IT experts wanted! (1:51 min.) - only in German
Der Inhalt kann aufgrund Ihrer Cookie-Einstellungen nicht angezeigt werden.
Bitte aktiveren Sie die functional Cookies und laden die Seite neu, um den Inhalt zu sehen.
---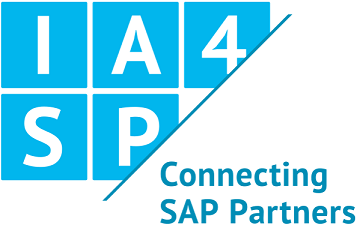 We are a member of the International Associates for SAP Partners (IA4SP).IA4SP is a partner association of approx. 120 companies acting as suppliers and partners in the SAP ecosystem and jointly evaluating the orientation of SAP and its products.