Are you looking for a new IT assignment?
Are you a freelancer looking for a new IT project, but don't have the time to seek out new customers and assignments? Then you've come to the right place!
We can take over and manage your customer approaches and acquisitions, find you the most appropriate projects and bring you and your new customers together. Quickly and flexibly.
IT Contracting with Hays - watch the video now (duration 02:22 min.):
---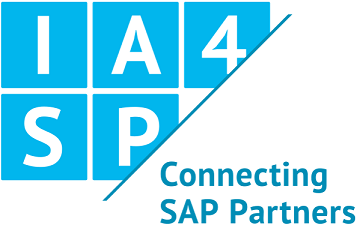 Seit Juni 2019 sind wir Mitglied der International Associates for SAP Partners (IA4SP). Die IA4SP ist ein Partnerverband von rund 120 Firmen, die im SAP Ökosystem als Zulieferer und Partner agieren und gemeinsam die Ausrichtung der SAP und ihrer Produkte bewerten.
ABB AG
ARD/ZDF
Arvato AG
Audi AG
Barmer GEK
Bayer AG
Bertelsmann SE & Co. KGaA
Commerzbank AG
DATEV AG
Deutsche Bahn AG
Deutsche Lufthansa AG
Deutsche Postbank AG
Deutsche Telekom AG
E-Plus Mobilfunk GmbH & Co. KG
Fresenius SE
HARMAN/Becker Automotive Systems GmbH
IBM Deutschland GmbH
Infracor GmbH
MAN SE
Microsoft Deutschland GmbH
Peugeot Deutschland GmbH
Analysis of your professional qualifications and application documents
Informal, introductory meeting by phone or in person
Comparison of your goals and qualifications with our customers' projects
Interesting projects presented to you by our trained advisors
Contacts pursued with our customers after gaining your prior approval
One-to-one introductory meetings directly with the customer
Coordination of all project-relevant information with the customer
Conclusion of contract with Hays
Transfer of administrative tasks to Hays