We recruit your IT specialists
for temporary employment
Are you looking for a temp worker
in a particular IT specialisation?
By recruiting the right IT specialists, we enable your company to quickly and flexibly respond to market changes.
If you're looking to efficiently implement upcoming projects, bridge resource bottlenecks or smoothly cover peak workloads, we're your perfect partner!
A few examples of how our specialists can help you
1st and 2nd level ITIL-support (incident and problem management) covering client applications, operating systems / software, hardware, mobile devices
International support in English as well as other foreign languages
VIP support
Application support: 'How to' questions and issues (e.g. for ERP or CRM software)
Desktop Management
Trouble ticket management
Knowledge management
Rollout / IMAC
Windows and Linux system administration
MS Exchange / Lotus Notes / Blackberry
Group policy, user management, rights management, Active Directory
Software distribution / software packaging
Patch management
Virtualisation (e.g. with VMWare)
Network administration, network management
LAN / WAN / SAN
IT security
Installation and maintenance of network components (routers, switches)
Administration storage, backup and recovery
Firewall
High availability and clustering
VoIP (voice over IP)
Project assistant / PMO
Employees with methodological knowledge and experience, e.g. Prince2, PMP
Service level management
Support for IT management reporting through the use of regular analyses and presentation of defined metrics
Organising and conducting reviews with relevant divisions or departments (e.g. review and confirmation of user privileges)
Employees with good English and / or other foreign language skills, some accredited translators
Test design and preparation
Testing and documentation (functional tests, load and performance tests)
Employees with methodological knowledge and experience, e.g. ISTQB
---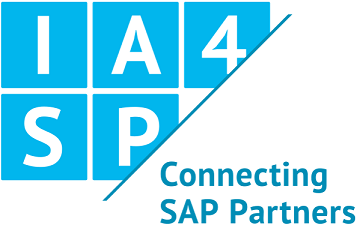 We are a member of the International Associates for SAP Partners (IA4SP).IA4SP is a partner association of approx. 120 companies acting as suppliers and partners in the SAP ecosystem and jointly evaluating the orientation of SAP and its products.
Don´t take chances
Using the Compliant Sourcing approach, you can realise your contracts for work and services, statements of work and temp contracts in a fully legally compliant way.
Why Hays?


Find out, why we are the right partner for you - for all types of employment!
Hays Global Skills Index 2017
Regional dynamics of the global labour market and skills in demand and tomorrow's workforce.