Freelance
IT-Specialists
for your IT-projects
Are you looking for an IT expert
for your projects?
Information technology – practically no other area is so critical to the success of your business. And in practically no other sector does know-how and expertise develop more dynamically. Recruiting the right specialists that most closely match your requirements is a real challenge. And it's also just the right job for us.
The right specialist for every assignment
We find experienced and proven specialists for you. We don't just know your market, but also the most appropriate IT experts to suit your needs: generalists and specialists, project managers and implementers, system architects and developers.
---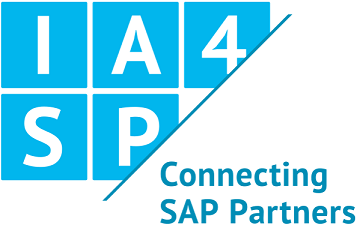 We are a member of the International Associates for SAP Partners (IA4SP).IA4SP is a partner association of approx. 120 companies acting as suppliers and partners in the SAP ecosystem and jointly evaluating the orientation of SAP and its products.
Here is a small sample of the skill areas covered by our freelance IT experts:
Data Warehouse (SAS, SAP BI, Cognos, BO, Microstrategy, SPSS etc.)
Software development (Java, .NET, PHP, HTML etc.)
IT project leads and managers (SCRUM, Prince 2, ITIL, PMI, Agile Methods, etc.)
SAP experts (consulting, development, etc.)
Database experts (Oracle, MySQL, DB2, etc.)
Experts in IT operations (cloud computing, IT architecture, ITIL, data centre specialists, VoIP, storage, virtualisation, security, etc.)
Architecture (SOA, UML, RUP, MVC etc.)
IT quality assurance and management (CMMI, Spice, ISO, Six Sigma, etc.)
Software experts (ERP, CRM, BI, SCM, ECM, BPM, etc.)
Don´t take chances
Using the Compliant Sourcing approach, you can realise your contracts for work and services, statements of work and temp contracts in a fully legally compliant way.
Hays Global Skills Index 2017
Regional dynamics of the global labour market and skills in demand and tomorrow's workforce.
Experiences with Hays
Here you can find candidate testimonials and customer success stories.