My Contact
in the field of
Information Technology
If you would like to speak to us about your particular needs, please feel free to get in touch with us.
Ivonne Gassmann,
Director
Munich office
Region: All of Germany
Dedicated contact for customers seeking temporary IT staff as part of temp contracting
After completing my degree in Business Administration at the University of Applied Sciences, Nürtingen, I joined Hays AG in 2001.
During my initial years of employment, I were responsible for renowned customers in the areas of banking and insurance. After transferring to the Munich office in 2004, I focused on the automotive industry, generating strong growth for the business in the years that followed.
In February 2011, I took over responsibility for our IT Contracting business in Munich, following which I became Divisional Manager of Contracting for our IT business in southern Germany. Today I am responsible for Temp employment throughout Germany.
Elka Krause,
Office manager
Hamburg office
Dedicated contact for customers looking for IT freelancers
After completing my apprenticeship and subsequent studies in economics at Giessen University, I used my degree in Business Administration to begin my career at Hays Mannheim in 2001, working initially worked as a department head.
In July 2009, I moved to Hamburg where I took on the additional responsibility of branch manager. Today, I am also responsible for IT contracting In North Germany.
Michael Schmidt,
Divisional Manager
Düsseldorf office
Region: Nationwide
Your dedicated contact for IT system houses
After completing my degree in business administration at the University of Düsseldorf, I began my career at Hays Düsseldorf in 2004 in Information Technology & Engineering.
In May 2011, I opened the Hays offices in Cologne as acting branch manager. Today, as the Divisional Manager for IT Contracting, I am responsible for our southern and western regions with offices in Stuttgart, Ulm, Nuremberg, Munich, Frankfurt, Mannheim, Cologne, Düsseldorf and Essen.
Andreas Sauer,
Senior Department Manager
Düsseldorf office
Region: all of Germany
Dedicated contact for customers looking for IT Executives for permanent positions
After completing my studies and legal traineeship in Dresden, Freiburg and Baden-Baden, I returned to the Rhineland, where I have been working for Hays AG since February 2008.
Upon joining the company, I was initially responsible for recruiting SAP experts for our customers in North Rhine-Westphalia. As a result of this work, I was able to successfully establish at our locations in Düsseldorf, Cologne and Dortmund the direct placement of IT specialists in NRW with a focus on individual and standard software, IT infrastructure and digitisation.
Since 2017, I have also been responsible for the nationwide development of our Executive Search business in IT. We are currently represented in this area by specialised teams in Hamburg, Berlin, Düsseldorf, Frankfurt and Munich.
---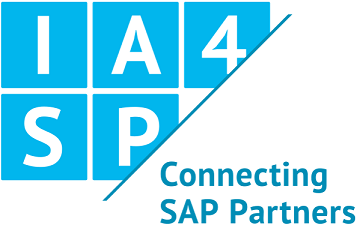 We are a member of the International Associates for SAP Partners (IA4SP).IA4SP is a partner association of approx. 120 companies acting as suppliers and partners in the SAP ecosystem and jointly evaluating the orientation of SAP and its products.