RECRUITMENT PARTNER OF
NEW YORK CITY FOOTBALL CLUB
Hays, the world's leading recruiting experts in qualified, professional and skilled people, is the Official Recruitment Partner of New York City Football Club, the new Major League Soccer (MLS) franchise.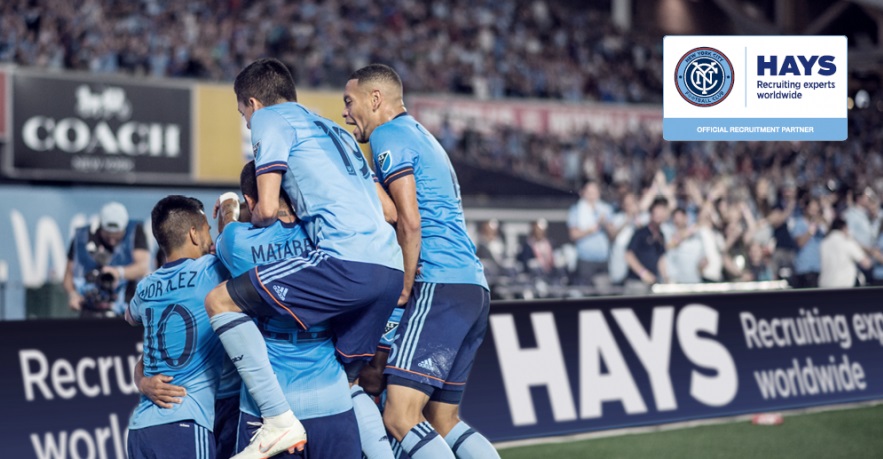 New York City FC Partnership
New York City Football Club (NYCFC) and Hays, the world's leading recruiting experts in qualified, professional and skilled people, are proud to announce the renewal and expansion of their current partnership.

As Official Recruitment Partner, Hays has been pivotal to NYCFC since the Club's inaugural season in 2015 and has proved instrumental in helping to bring a brand-new soccer franchise to New York City. Together, NYCFC and Hays have developed a truly integrated partnership, with a strong understanding of the synergies between the world of work and elite sport.

Last season, Hays and NYCFC co-created a five-part YouTube series featuring Chief Infrastructure Officer, Jon Stemp. The mini-series highlights the importance of building high performing teams by attracting skilled and expert professionals and proved to be a useful tool and platform given the strength and depth of Hays' construction and property divisions.

As an industry leader who works with thousands of job seekers and employers every day, Hays has recruited several senior NYCFC employees during the past three years, as well as staff for sister Club and 2018 English Premier League Champions, Manchester City FC.

With the partnership entering a new chapter, Hays will continue to deliver best-in-class services to NYCFC, continuing to strengthen the Club's front office by securing the best talent for its future, and offering their expertise as NYCFC look to source professionals for the build of its new stadium.

Read how New York City FC have built their club from scratch and the success they have achieved since their inaugural 2015 season.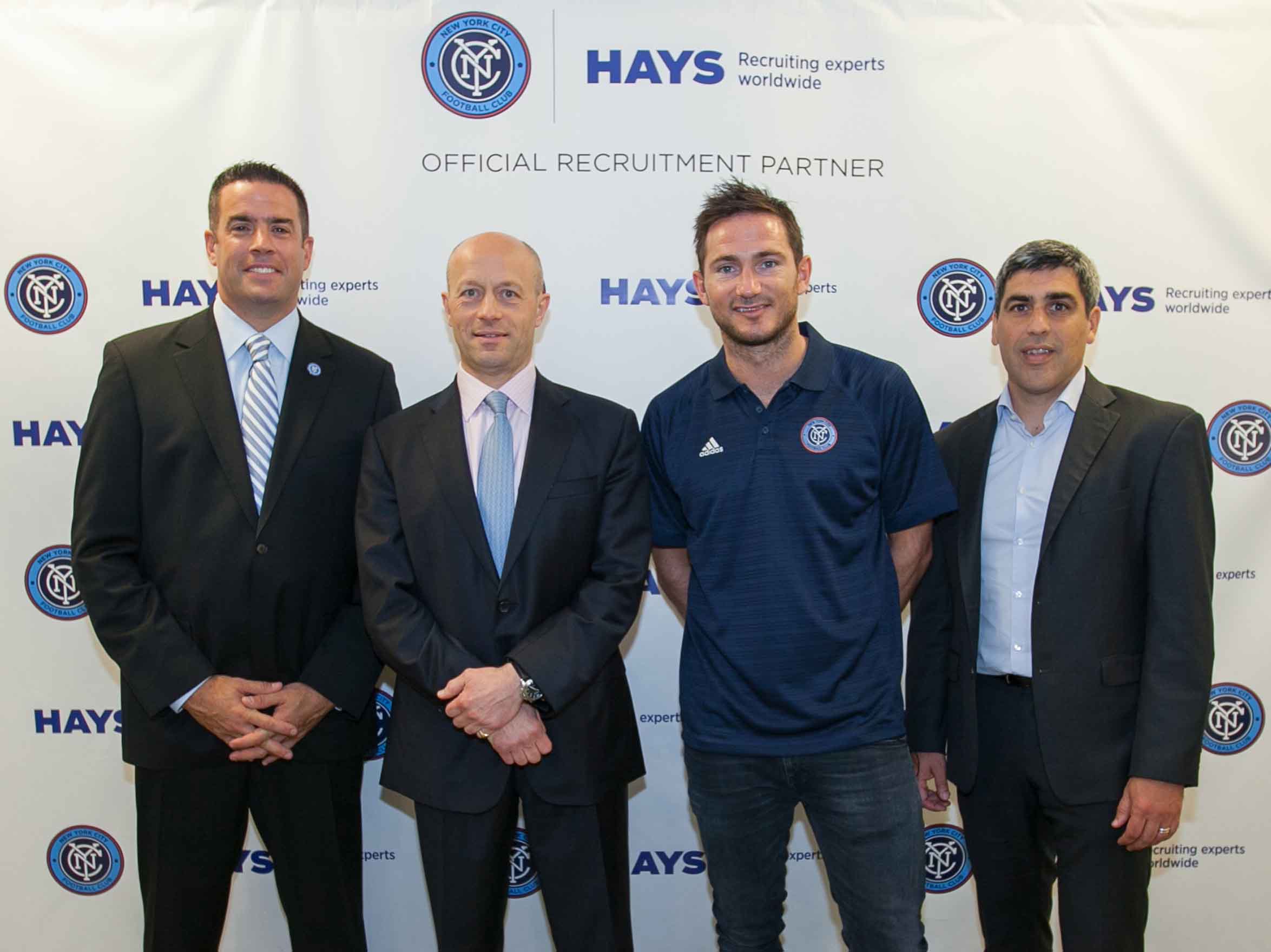 NYCFC President, Jon Patricof, commented:
"We are pleased to extend our partnership with Hays. They are a world class organization and trusted partner. We have seen first-hand their successful track record of attracting talent and knowledge.

"Hays has been integral in helping build NYCFC from scratch by ensuring we have the best people in place to build a successful team on and off the pitch. As we continue to strengthen and grow NYCFC, we are confident in having Hays by our side and it's exciting to see what more we will do together."

Sholto Douglas-Home, Hays Chief Marketing Officer, said:
"Our partnership with NYCFC has two important dimensions. First, we really value the opportunity to support the Club around their professional talent needs, which has seen Hays place personnel who have become integral to building a successful soccer club. And second, we are excited to explore the parallels between an elite-level sport and the world of professional work, which has enabled us to produce valuable insights and observations for our client and candidate communities."
Your Contact Person for Corporate Sponsoring:
Christine Theuer
Head of Corporate Responsibility / Sustainability


Hays AG
Willy-Brandt-Platz 1-3
68161 Mannheim