Responsible: Corporate Influencer Programme in Unternehmen
GRATIS WEBINAR
Stattgefunden am 05.05.2022.
Ein Vormittag – vielfältige Themen rund um Influencer Marketing und Corporate Influencing
von Projektleitenden aus der Praxis für Dich!
Erhalte einen exklusiven Einblick in die Unternehmenspraxis unserer Speakerinnen und Speaker. Was bedeutet es für ein Unternehmen ein Corporate Influencer-Programm aufzusetzen?
Wie rücken auf Basis des Content Marketings Mitarbeitende als Vertretungen für Organisationen über Plattformen wie LinkedIn immer weiter in den Fokus?
Warum Employer Branding einen immer größer werdenden Einfluss auf die Wahrnehmung von Unternehmen hat?
This content cannot be displayed due to your cookie settings.
Please enable functional cookies and reload the page to view the content.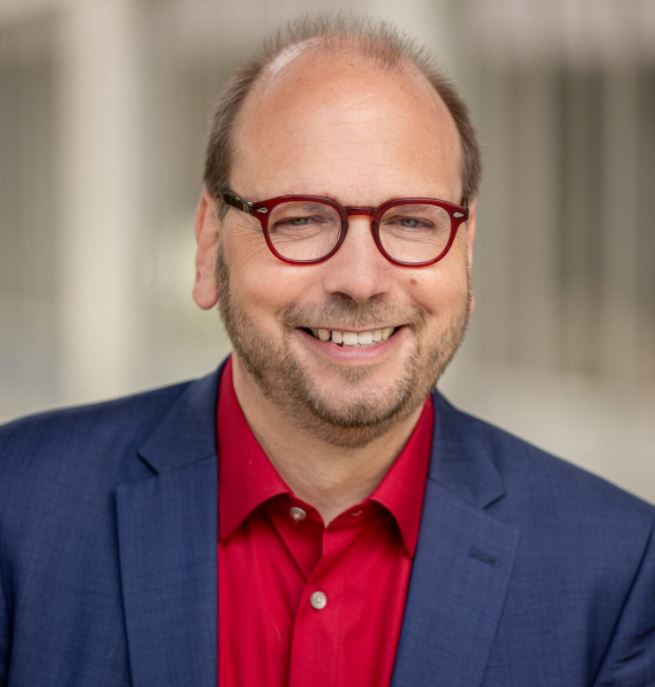 Klaus Eck – Kommunikationsberater
Die neue Macht der Corporate Influencer
Klaus Eck ist freier Kommunikationsberater und einer der führenden Corporate-Influencer-Experten in Deutschland. Er ist Social-Media-Pionier, Buchautor und Content-Marketing-Profi. Zu seinen Hauptaufgaben gehört die strategische Begleitung von Corporate-Influencer-Programmen. Seit Februar 2020 moderiert er regelmäßig das Corporate Influencer Breakfast und hat mehr als 60 Talks mit Gästen initiiert, in denen diese über ihre Erfahrungen mit Personal Branding, Corporate Influencern und CEO-Kommunikation berichten.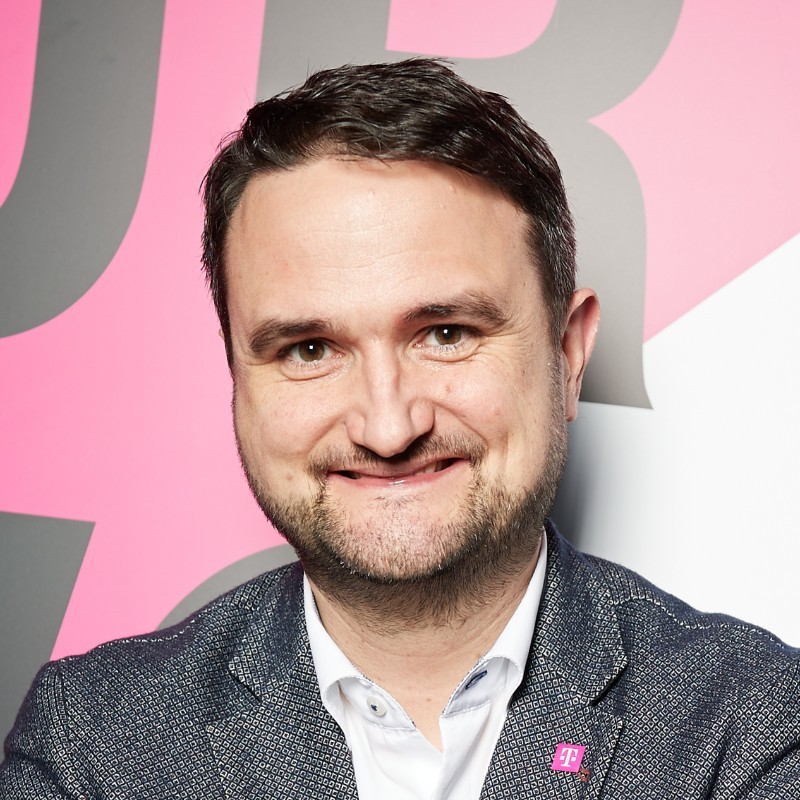 Winfried Ebner – Sprecher der Corporate Influencer-Community TELEKOM BOTSCHAFTER
Die neue Macht der Corporate Influencer
Dr. Winfried Ebner baut Communitys und betreibt Data Analytics im Kraftwerk Kommunikation der Deutschen Telekom AG. Der diplomierte Kommunikationswissenschaftler promovierte 2008 mit "Community Building for Innovations", der Untersuchung eines Ideenwettbewerbs als Methode für die Entwicklung und Einführung einer virtuellen Innovations-Gemeinschaft.
Seit 2008 ist er bei der Deutschen Telekom tätig, erst als Assistent des T-Mobile-Chefs und später als Executive Assistant des Vorstands Deutschland; von 2013 bis 2018 leitet er Social Media Business, das alle internen & externen Social Media Aktivitäten bündelt.
Seit 2015 begleitet er den Aufbau der Telekom Botschafter, einer selbst organisierten Community der Deutschen Telekom mit folgender Mission: "Wir begeistern mit magenta Werkstolz unsere Kunden und Kolleg:innen. Wir helfen, motivieren und geben der Telekom ein persönliches Gesicht." Die Community hat sich aus einer Grassroot-Initiative entwickelt und bringt den Alltag bei der Telekom in die Öffentlichkeit.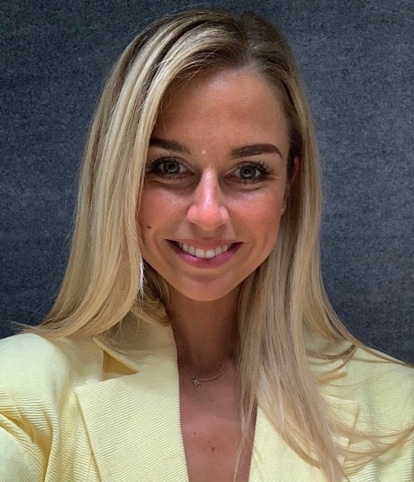 Lara Bothur – Deloitte Voice of Innovation
My way to Deloitte's Voice of Innovation - LinkedIn als DAS Tool zur Stimme von Deloitte
Lara steht öffentlich als Innovation Speaker & Moderatorin für Tech bzw. Sustainability Themen wie zum Beispiel Augmented –und Virtual Reality, Metaverse, Artificial Intelligence, Quantum Computing, Smart Cities, Space Tech, ESG oder Green Finance.
Content Creation bzw. Content Marketing begleiten Lara schon seit 2017. Vor und während ihres Bachelor-Studiums arbeitete sie als selbstständige Marketingberaterin mit dem Fokus auf Social Media –bzw. Content Marketing.
Heute führt sie ihre Reise bei Deloitte fort – und studiert Psychologie und Digitale Transformation im Master.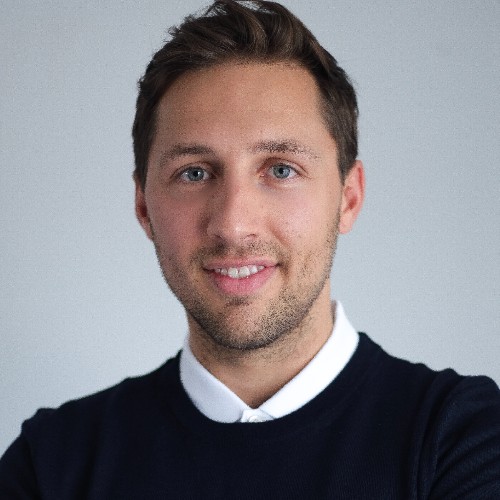 Andreas Delrieux – Digital Communications Manager
Die Reise der Nestlé Ambassador:
- Wer musste überzeugt werden?
- Welche Strukturen stecken heute dahinter?
- Wie geht die Reise weiter?
"Man kann nicht nicht kommunizieren" – in der Kommunikationsbranche kennt jeder diesen Satz von Paul Watzlawick. Und Andreas erkannte schnell, wie richtig dieser Satz ist. Bereits im Sportmanagement Studium lernte er als Kurs- & Gruppenleiter die Wichtigkeit von Kommunikation und dessen Wirkung kennen.
Nach seinem Studium stieg er bei der digitalen Werbeagentur Envy GmbH in Frankfurt ein und betreute als Projektmanager namhafte Kunden, wie Audi, Hankook, Speyer&Grund und Grundig /Beko. Mit seiner Kreativität und seiner Leidenschaft für Digital-Kampagnen & Social Media kreierte er Kommunikationskonzepte für einen zeitgemäßen Markenauftritt.
Heute ist er für die Kommunikation der Nestlé Dachmarke auf den sozialen Netzwerken mitverantwortlich und arbeitet an der Betreuung und Weiterentwicklung des hauseigenen Ambassador Programms.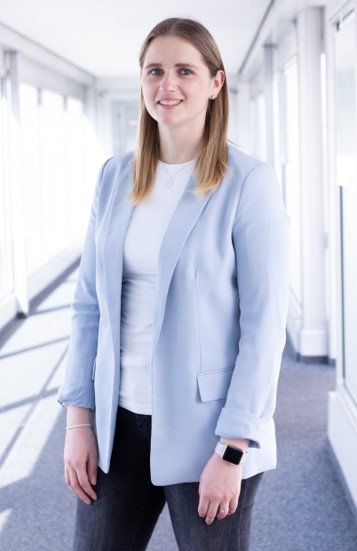 Carina Rau – Head of Social Media & Projektleitung des Corporate Influencer Programms
Guter Content ist nicht alles, aber ohne guten Content ist alles nichts. Was die ebm-papst #InfluFANser posten!
Carina Rau verantwortet die globalen Social Media Kanäle und leitet das Corporate Influencer Programm bei ebm-papst.
In ihrer Position als Head of Social Media Service führt für Social Media Content kein Weg an ihr vorbei. So hat sie durch die Zusammenarbeit mit unterschiedlichen Abteilungen den Einblick in alle Social Media relevanten Themen und behält den Überblick über die zielgruppengerechte Ansprache auf den Gruppenkanälen von ebm-papst. Im Corporate Influencer Programm betreut, berät und bestärkt sie, als Projektleitung, immer mehr Mitarbeitende weltweit als #InfluFANser aktiv zu werden.
Die Leidenschaft für Social Media verfolgt sie schon seit ihrem dualen Bachelorstudium im Bereich Medien- und Kommunikationswirtschaft. Gestartet ist sie mit dem Social Media Aufbau im Textileinzelhandel und seit 2020 stellt sie ihr Können auch im B2B bei ebm-papst unter Beweis.
Klicken Sie hier zum Download der Präsentation von Carina Rau: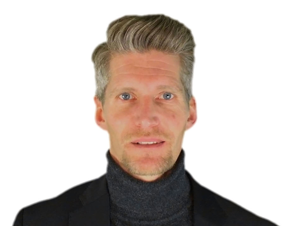 Thomas Klein – Social Media Specialist
Quantitative Fallstudie: Das bewirkt eine interpersonelle Kommunikation durch Marken in Instagram
Thomas Klein ist Fachbuchautor und Spezialist für Corporate-Influencer- und Social-Media-Marketing. In diesem Bereich hat er bereits die größten Marken Deutschlands, wie zum Beispiel die Deutsche Bahn, OTTO, Volkswagen oder Zentis beraten. Mit seinem neuen Buch "Der neue Corporate Influencer", erschienen im Verlag Springer Gabler, hat Thomas einen völlig neuen strategischen Ansatz im Influencer-Marketing aufgezeigt. Im Fokus dieses Buches steht der Aufbau einer interpersonellen Mehrwert-Kommunikation durch einen festangestellten Influencer. Er zeigt jetzt die ersten überraschenden Ergebnisse in einer neuen Case-Study, durchgeführt beim FMCG-Unternehmen Zentis.
Klicken Sie hier zum Download der Präsentation von Thomas Klein:

Hosts von Responsible: Corporate Influencer Programme in Unternehmen