Are you looking for a new IT assignment?
Are you a freelancer looking for a new IT project, but don't have the time to seek out new customers and assignments? Then you've come to the right place!
We can take over and manage your customer approaches and acquisitions, find you the most appropriate projects and bring you and your new customers together. Quickly and flexibly.
IT Contracting with Hays - watch the video now (duration 02:22 min.):
Der Inhalt kann aufgrund Ihrer Cookie-Einstellungen nicht angezeigt werden.
Bitte aktiveren Sie die functional Cookies und laden die Seite neu, um den Inhalt zu sehen.
---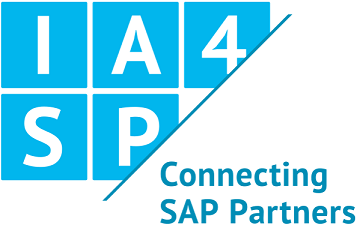 We are a member of the International Associates for SAP Partners (IA4SP).IA4SP is a partner association of approx. 120 companies acting as suppliers and partners in the SAP ecosystem and jointly evaluating the orientation of SAP and its products.
Analysis of your professional qualifications and application documents
Informal, introductory meeting by phone or in person
Comparison of your goals and qualifications with our customers' projects
Interesting projects presented to you by our trained advisors
Contacts pursued with our customers after gaining your prior approval
One-to-one introductory meetings directly with the customer
Coordination of all project-relevant information with the customer
Conclusion of contract with Hays
Transfer of administrative tasks to Hays
Analysis of your professional qualifications and application documents
Informal, introductory meeting by phone or in person
Comparison of your goals and qualifications with our customers' projects
Interesting projects presented to you by our trained advisors
Contacts pursued with our customers after gaining your prior approval
One-to-one introductory meetings directly with the customer
Coordination of all project-relevant information with the customer
Conclusion of contract with Hays
Transfer of administrative tasks to Hays