WE FIND THE RIGHT
IT EXPERTS FOR YOU
Are you currently looking for proven IT specialists?
What type of contract are you interested in?
Temporary
employment
Do you need specialist support on a temp basis?
Permanent employment
Are you looking to additional, permanent support for your IT business?
Statements of work
We are your partner for statements of work and Managed Services in IT.
Managed Services
You want to implement IT projects using our Managed Services?
The decisive factor in remaining competitive
Qualified and motivated IT specialists are a decisive factor in remaining competitive for any business. This is true not just for IT, but also for the financial, industrial and public administration sectors as well. Thus, the task of filling vacant IT positions for companies has become more challenging than ever.
Your advantages
By working with us in recruiting your IT professionals, your advantages are immediately clear:
You have a clear point of contact for all IT-related topics and issues
All work is covered by your choice of three forms of employment: freelance project work (contracting), permanent or temp employment
We also ensure that your requirements are exactly matched with the right qualified professionals from our Hays database of contacts
Then we quickly assess both the hard and soft skills you require
You are introduced to you an appropriate selection of experts from which you can choose
Staff procurement and personnel management are thus transparently and efficiently combined into a single recruitment process. With our experience and proven services portfolio we are always able to bring businesses and the right IT experts together - quickly, flexibly, consistently and securely.
---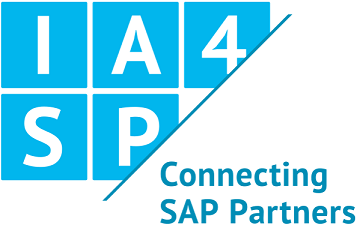 We are a member of the International Associates for SAP Partners (IA4SP).IA4SP is a partner association of approx. 120 companies acting as suppliers and partners in the SAP ecosystem and jointly evaluating the orientation of SAP and its products.